I thought I'm getting crazy with the above meaningless error message.
I tried to create an Enterprise Search Center within a site collection in SharePoint 2010. But I've received this error message all the time. I've also tried to create a new site collection, but without success.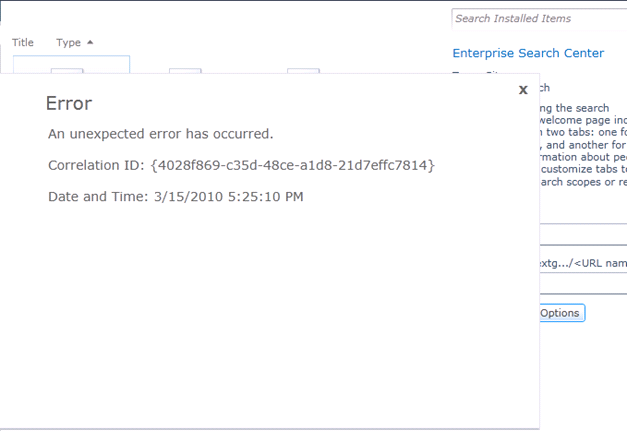 Suddenly I had the idea to try it with SharePoint Designer. And voila, I've got an error message I can work with.

So the next step was to enable the Publishing Infrastructure feature.
Site Actions -> Site Settings -> Site collection features -> SharePoint Server
Publishing Infrastructure
and click on "
Activate
"
After this step you can also create the Enterprise Search Center without any error messages